RTG Slots…What Makes Them So Good?
If you haven't heard of RTG (Real Time Gaming) it means you have either been under 18 for the past 20 years or living on a desert island.
I first became familiar with RTG games in the early 2000s and at the time they were very Vegas glitzy without the glamour of Celine Dion.
The games were very acceptable and did payout some huge progressive jackpots.
They transformed this into a very popular concept of creating a random jackpot. This meant that many individual machines at any moment could pay out a very handsome win on even the most minimum of bet. This has become very appealing to players and catapulted Real Time Gaming slots into something much more exciting and fun.


One casino, BtcVegas.io is a great example of how a Bitcoin casino that utilizes this random jackpot component can makes it a unique performer in the online gaming sphere.
RTG design and engineer their own slots and do not outsource to other software companies, this is a major factor in having a consistent rollout of quality games with lots of features and themes.
RTG Slots Canada Fairness
The gaming engine has been tested over time a probably billions of sessions and proven to be random and fair by independent testing companies such as TST. Auditing for any gaming software company should be mandatory anyway but RTG have always risen to the task and taken it upon themselves to ensure players have a gaming experience they don't have to be concerned about when it comes to honesty and fair play.
Provably fair might be the future of blockchain games as far as the player has the ability to cross reference the actual game to see whether the result was accurate but RNG engines have been around a long time and proven to have as high, if not higher, payout percentage as land-based casinos.

RTG Games, Games, Games
Variety is the spice of life and this is certainly true with playing online slots at BtcVegas.
Every month a new slot game is released and each time the theme is different. Their creative team must certainly be on the pulse to be able to create enterprising and fun-filled action on such a regular basis.
The most recent games have been really inventive with graphics and jackpot feature spins that a re truly a delight to play. Like with any slot I found that sometimes it gets infuriating when a feature is hit and the payout is lower than expected but you "gotta go with the flow" and realize that slots are hot or not and timing is the key, along with a huge slice of luck.
Play time is what every player wants and I mostly get that with the games. My personal favorite right now is Trigger Happy. Call me a Western-buff but I like the classic feel of the machine and it runs smoothly on desktop and mobile which I particularly like.
The wins seem to be higher than average on this slot. I only play all lines at minimum but the credits last and its enjoyable enough watching the reels. Nothing too flashy but still has the adrenaline pumping at decent spins.
Another recent release is a very flashy Mexican themed slot called The Mariachi 5.
Unusual to see Mexican singers as skeletons dancing around a slot machine but it is curiously entertaining to see what happens as the reels finish spinning. Music effects get tedious after a while and you don't feel like you are in a carnival roaming through the streets of Guadalajara but the speed of the game and the features make it great fun to play.
Final Comments on RTG Slots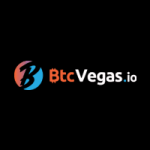 OK, so I am no expert on slots, in fact I am more of a roulette player, yes I exhibit the same "let's throw a ball at the wheel and close my eyes and pray", attitude as a slots players hitting the Start button.
However, I have a lot of patience for RTG games and they have a very good reputation.
All the games mentioned can be found on the BtcVegas Casino plus many, many more.
I found the casino to be user friendly and having attentive support staff, which I find very important in any casino review.
Thanks for reading and I hope you have the same pleasant experience there as I did.